Confirmation Mass
4:00 PM Sunday, June 4, 2023
Principal Celebrant
Bishop Andrzej Zglejszewski
Auxiliary Bishop of the Diocese of Rockville Centre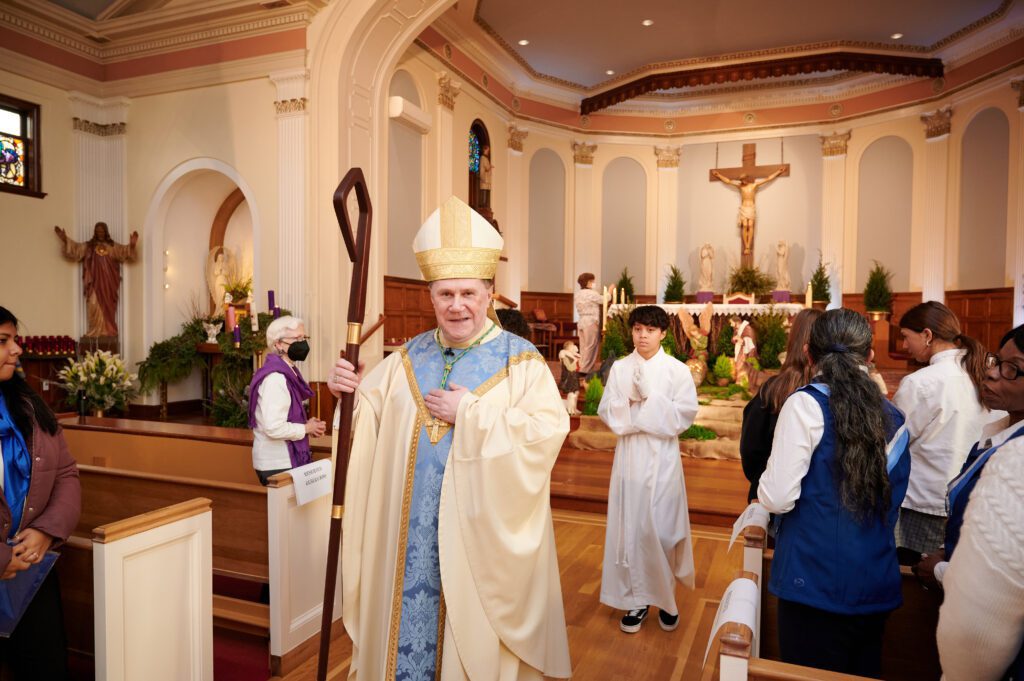 Needs to be completed by May 15, 2023
Frequently Asked Questions
The confirmation fee could be paid either online using a credit card or in-person at the parish office. In either case we ask that you click the above "Online Form – Registration & Payment" button and complete the online form. Choose the appropriate "PAY AT OFFICE" option if you are making the payment in cash.
The confirmation rehearsal will be 7:30pm to 9:00pm on Tuesday, May 30, 2023 in the Church.
The confirmation retreat will be from 10am to 4pm on Saturday, May 20, 2023 in the Church Basement.
Students will receive the confirmation gown on the day of the confirmation mass rehearsal.
Yes, the sponsor and the student are required to attend the confirmation mass rehearsal. If the sponsor is out of state and unable to attend then please contact Fr. Roland.
Yes, all the year two students who are scheduled to receive the sacrament of confirmation in June of 2023 are required to attend the whole duration of the confirmation retreat.
Confirmation is not graduation, rather it is a beginning for an active life in the church. So, we strongly encourage that you continue to have them going to mass on Sundays. Please enroll them in a parish youth group. We have a few options for your child.
Parish Groups for Youth
The photo package will include 4 to 5 photos.
Student with Bishop
Student with Sponsor
Student with Family
Student at the time he/she is anointed by Bishop
If Bishop allows, a photo to be taken with the student and their family
Service Hour Opportunities
We are always looking for help at the parish office with cleaning, faith formation, and youth ministry. Are you interested in volunteering?