Lent is a beautiful time of the year when we are encouraged to embrace new spiritual disciplines and deepen our relationship with Jesus Christ. We are celebrating Lent this year in the midst of the National Eucharistic Revival.
The US Conference of Catholic Bishops initiated the Eucharistic Revival to renew, heal, and unite the Church through the Eucharist. At the heart of this movement is a call for every parish to reflect on its devotion to the Real Presence of Christ by answering questions such as:
Is the Eucharist at the center of everything we do?
As a community, do we reflect the love of Christ to those in our parish, families, and neighborhoods?
Are we a Eucharistic people?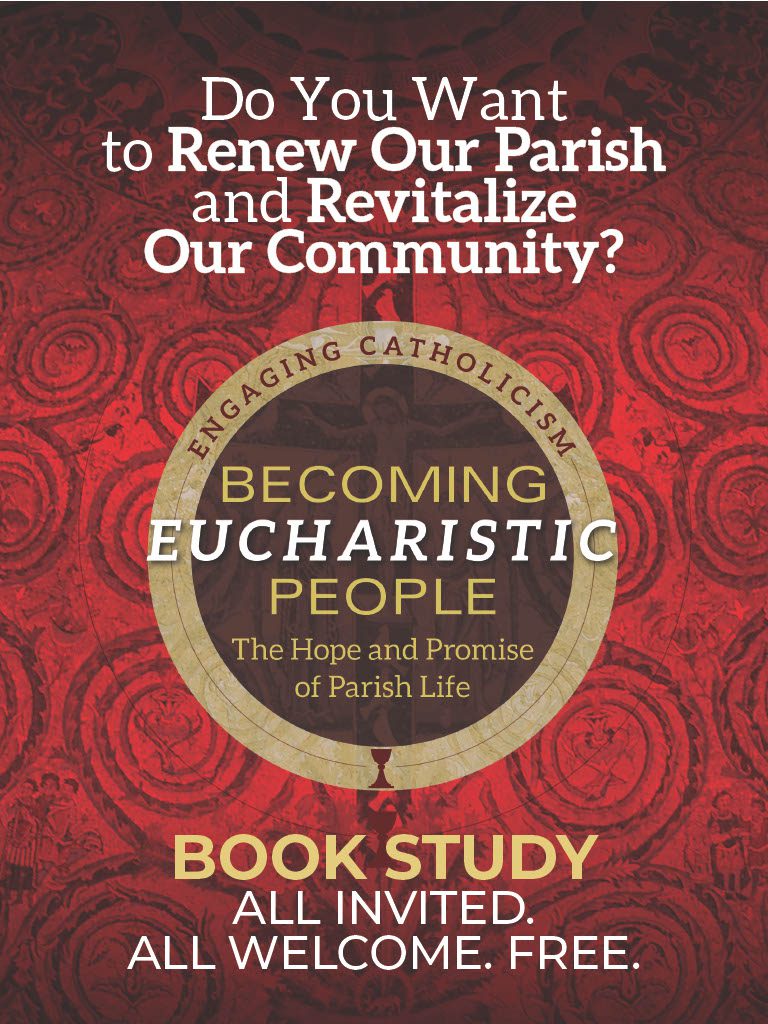 This LENT, Deepen Your Eucharistic Faith

If you want to renew your parish and revitalize your community, we invite you to join your fellow parishioners for a six-week book study of Becoming Eucharistic People: The Hope and Promise of Parish Life by Timothy P. O'Malley of the McGrath Institute for Church Life at the University of Notre Dame.

We can't just talk about Christ's presence in the Eucharist; we have to believe it, celebrate it, and live it both individually and as a community of the faithful. And we must cultivate a culture in our parishes that treats Real Presence not only as an important Catholic doctrine but also as the most important part of parish identity.

Sign up today!
Join a Small Group
A Copy of the book Becoming Eucharistic People: The Hope and Promise of Parish Life will be provided to all small group members