Staff Members
"I am sure that you share with me a special concern for the most basic human community, the family. Your faithful Christian families are a source of comfort in the face of the extraordinary pressures affecting society. Today, you must rediscover the spirit of family life which refuses to be destroyed in the face of even the most oppressive forces. Surely that spirit can be found in exploring your spiritual and cultural heritage. The inspiration you draw from the great men and women of your past will then allow your young people to see the value strong family life. Know that the Pope stands united with the black community as it rises to embrace its full dignity and lofty destiny."

Saint Pope John Paul II, During the historic meeting with the Black Catholic Community of New Orleans on September 12, 1987
---
The Ministry to Catholics of African Ancestry serves African American and Caribbean Catholic communities as well as indigenes of different African Nations in our parish.
Loretto's Ministry to Catholics of African Ancestry is an apostolate that falls under the umbrella of the Diocese of Rockville Centre's Office of Multicultural Diversity, whose purpose is to:
Serve the spiritual, cultural, educational, and social needs of Catholics of African Ancestry in the diocese;
Encourage further insight and understanding by the church of these needs;
Foster vocations to the priesthood, religious life and deaconate;
Stimulate the development and training of lay leaders, especially youth and young adults, of African ancestry to assume leadership roles at the parish and diocesan levels.
Promote spiritual and liturgical rites that are synonymous with and culturally akin to people of African ancestry; and
Work to identify and eliminate the seeds of racism that seriously affect relationships between Catholics of African ancestry and those who are not.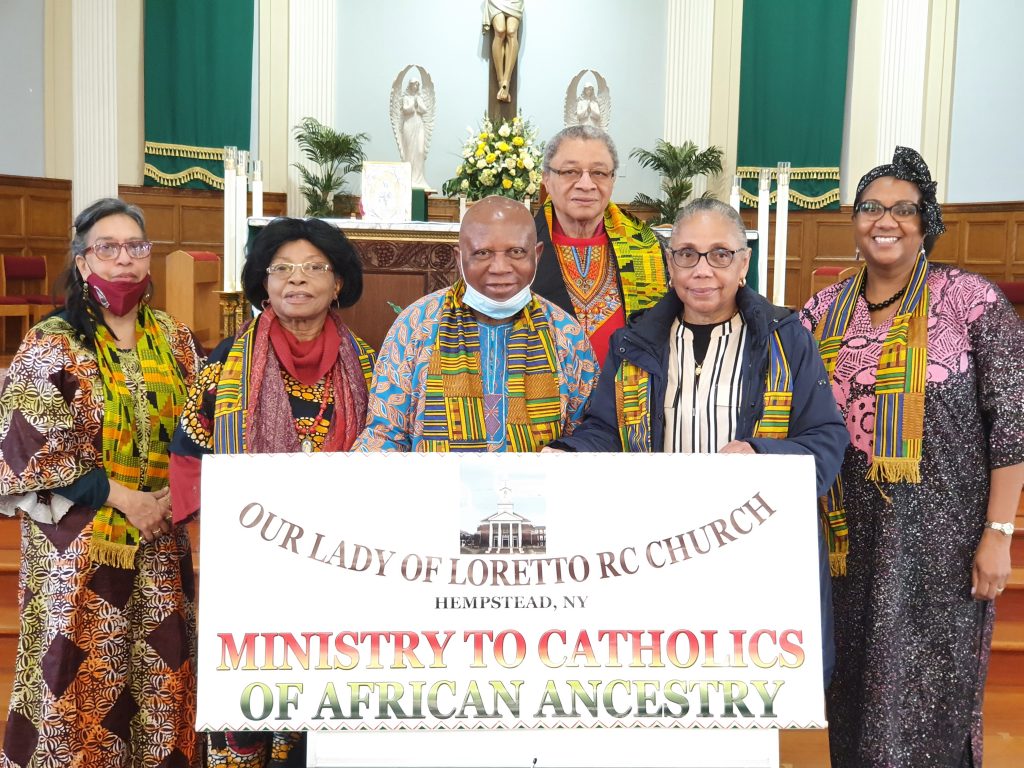 ---
A BRIEF HISTORY ABOUT OUR MINISTRY AT LORETTO
---
Do you have a moment to check what ongoing issues are of special interest to Catholics of African Ancestry?
If yes, then please have a look at this website: The National Black Catholic Congress